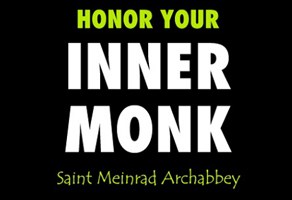 Honor Your Inner Monk 
At Saint Meinrad Archabbey, we believe that all Christians have an "inner monk" - the part of each of us that wants to move a little to the side so we can develop a deep, intense and personal relationship with God. For the inner monk to develop and thrive, prayer is key. St. Benedict tells us that prayer doesn't have to be long or drawn out; it just needs to be frequent and regular. We monks of Saint Meinrad pray several times a day because we know that prayer changes us and the world around us. Now we challenge you to do the same by praying at least twice a day using this simple "Honor Your Inner Monk" prayer app availabile for both Android and iOS devices.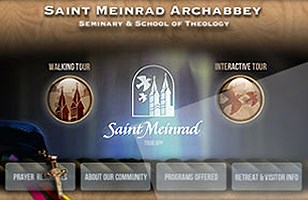 Archabbey Tour App
Experience Saint Meinrad Archabbey from anywhere in the world with our free tour app, for Android devices. It contains more than 45 minutes of guided content that details the major attractions of Saint Meinrad Archabbey.