Art exhibit features photos, turned wood objects
Thursday July 5 - Tuesday August 14
Archabbey Library Gallery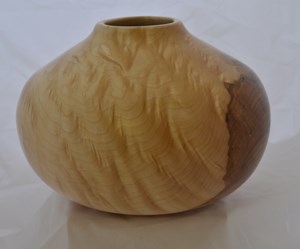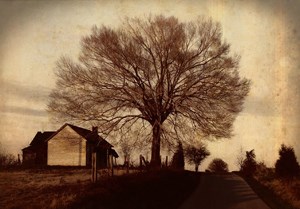 Saint Meinrad Archabbey Library Gallery, St. Meinrad, IN, is hosting a two-person art exhibit, called "Art of Discovery," featuring work by Keith Armstrong and Nancy Smith. The show will run from July 5 through August 14.
Woodturning artist Keith Armstrong from Princeton, IN, will be exhibiting his work with photographer Nancy Smith from Owensboro, KY. Both artists are inspired by nature and work to discover its hidden beauty.
Armstrong works with fallen or unwanted trees. Each piece of wood has been transformed by sun, rain, bacteria, fungi and insects and has unique characteristics. Natural cracks, worm holes and stains become apparent as the wood is worked. The artist peels away the wood to reveal its intrinsic qualities and showcase them for the viewer to enjoy.
Smith is inspired by textures, patterns, and the play of light and shadows on objects. She especially likes to photograph in the light of early morning. She explains, "My camera helped me to slow down and see my surroundings in a whole new and exciting way."
Armstrong's work can be seen in the New Harmony Contemporary Gallery. Smith's most recent solo exhibit was at Eddy Grove Winery in Princeton, KY.
For library hours, call (812) 357-6401 or (800) 987-7311, or visit the Archabbey Library's website: www.saintmeinrad.edu/library/hours/.
The exhibit is free and open to the public. Those wishing to view the exhibit may want to arrive at least 30 minutes before closing time.
# # # #
Photos: "Drifts" by artist Keith Armstrong; "Mobra's 2" by Nancy Smith.