For information about attending a retreat at Saint Meinrad, please contact: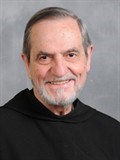 Br. Maurus Zoeller, OSB
Retreat Program Director
Saint Meinrad Archabbey
200 Hill Drive
St. Meinrad, IN 47577


Phone: (800) 581-6905 or (812) 357-6611
Email: guestservices@saintmeinrad.edu
Please include your full name, address and phone number. We look forward to hearing from you.